Nicolina is one of a kind lady taken from sketches by Leonardo da Vinci. Our latest project is an ornamental and unique headdress designed for Nicolina. Work is still in progress.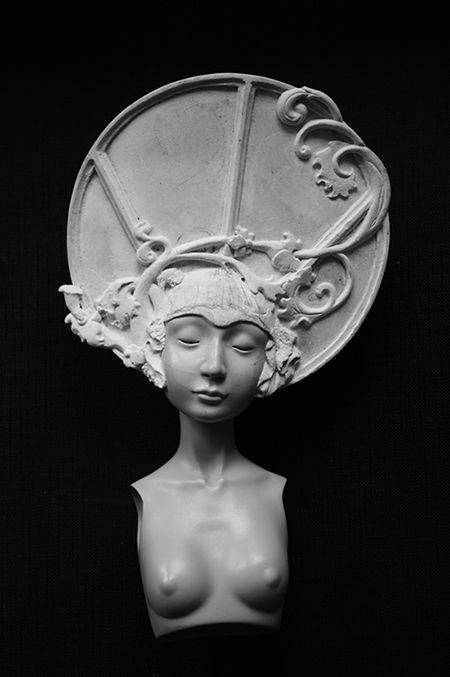 Szarlotka – her name is derived from polish name of apple pie. This is not our style of sculpting, but we are quite satisfied with the effect. We wanted to do a funny doll which would make people smile :) She has pear shaped body with enormous head and ultra small feet and hands. Unfortunately we couldn't make her double jointed hips, because this kind of joint would ruin her silhouette. Despite of this we tried to make her as flexible as we can. We started to sculpt her in January 2012. First dolls were casted in October 2012.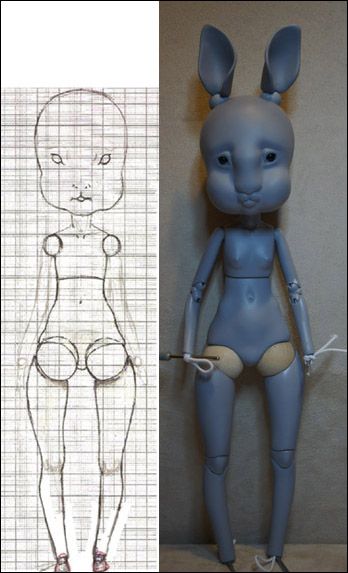 Skene is our second project, and first doll which had been casted in resin. On 2010 we came up with an idea of a very slender, extremely delicate feminine body. At the same time we wanted to make it posing as natural as possible, and had designed it with double jointed knees and elbows. The most interesting joints are her double hip joints, which are a product of our hard thinking about how to make her hips posing in most feminine way, and how to make her more flexible. The resin model was first casted in 2011.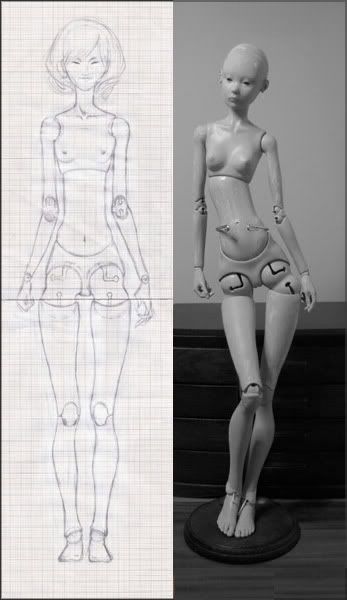 Blackberry  is our first male head. We managed to made him in bigger size to fit 60-70cm boy body. We wanted to make a young and delicate male face.
One Response to Projects
Dawn Sandve

Your dolls are exquisite and hauntingly beautiful. I love the innovations you've developed along the way like the double jointed hips. Is there anyway that I can be added to a wait list for one of your dolls? I don't plan to have many. I'd rather have a tiny collection of dolls that are totally unique. It's so cool to have your work in a museum. It's where they belong.
Leave a Reply